Anaheim Motorcycle Accident Attorney
Led by an Avid Motorcyclist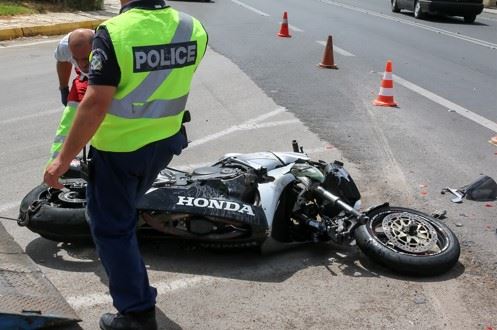 Gill Law Group, PC in Anaheim is led by Attorney Raja Gill. He is not just an outstanding personal injury lawyer, he is also an avid motorcyclist who loves his communities. When you have been in a motorcycle accident, you can't hope that just any attorney will care about your case. You need to know that they will. By choosing to work with Raja and his team, you will know that you are supported by people who genuinely care about local motorcyclists because someone at our firm is one!
Let us help you with all aspects of your motorcycle accident claim, including:
Investigating the accident
Researching and using evidence
Calculating damages
Negotiating a settlement
Litigating in court if needed
And much more
We are here to take care of your case. Call (949) 681-9952 to find out more and speak with our Anaheim motorcycle accident lawyer today.
Common Causes of Motorcycle Accidents
Motorcyclists are often blamed for their crashes, but this is strictly unfair when the assumption is made without an analysis of the evidence. Oftentimes, it is not a motorcyclist who makes a mistake that causes a crash. It is found to be a driver did something wrong and hit them or forced them off the road.
Four common causes of motorcycle accidents are:
Drivers who turn left in front of a motorcyclist.
Drivers who change lanes or merge without checking for a motorcyclist.
Drivers who do not brake in time when approaching a stop in traffic.
Drivers who open their doors directly in front of a motorcyclist.
It is our job to figure out what the driver did to cause your crash and prove it with a preponderance of evidence. The less room we allow for the opposition to argue otherwise, the better. We want to make an airtight case in your name, so the insurance company feels as if it needs to offer a fair settlement sooner than later.
Figuring Out the Value of Your Claim
We want to do what is right for you as our client, which means not only setting your worries at ease but also securing the most compensation for you as possible. Money does not magically erase the harm and pain you have been through, but it certainly helps keep you feeling safe and sound in the future. Knowing that your medical bills are wrapped up and that you have some financial support in the years ahead as you continue to recover can be a boon for your happiness and mental health, so don't overlook the importance of getting a fair payday at the end of your motorcycle accident claim by settling for too little.
Damages that can add to the value of your claim include:
Medical treatment costs
Lost wages
Reduced income capacity
Pain and suffering
Permanent disability and scarring
And more
When Can You Sue After a Motorcycle Accident?
Not every accident has grounds for a personal injury lawsuit. For example, if you were hurt in an accident that was entirely your own fault, you won't be able to obtain compensation from anyone else involved in the crash. However, if you believe negligence was involved on the part of someone else, you will need to be able to prove the following in order to have a successful claim:
That the other driver was acting in a manner that violated the duty of care that they owed to you and other drivers on the road
That by violating that duty of care, the other driver caused your accident
Your accident resulted in serious injuries or other damages to your person or property
Riders Representing Riders for the Win
Count on Attorney Raja Gill and our entire team after you were in a motorcycle accident in or around Anaheim, California. With a passionate motorcyclist and litigator on our team, we are confident that we are the best fit for your case. Find out what we mean by dialing (949) 681-9952 and getting your FREE consultation with our motorcycle accident attorney in Anaheim today.
Put an experience motorcycle accident lawyer in Anaheim and an avid biker on your side today!