Helping Injury Victims in Orange County
Providing Compassionate Legal Advocacy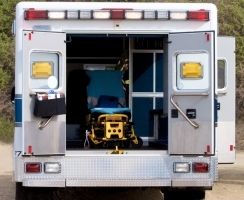 Searching for an attorney for a personal injury case? The aftermath of an accident can leave you feeling shaken up, frustrated, anxious and alone. No one should have to suffer physically, mentally or emotionally because of someone else's negligent or careless act. Our experienced personal injury lawyer, Raja Gill, can not only offer support and guidance in your time of need but he is an avid advocate who is not afraid to stand up for your rights.
Call for Help Today at
(949) 681-9952
Here at Gill Law Group, PC our legal team is not afraid to stand up to large insurance companies on your behalf. We have handled countless injury claims in the past and we work towards the maximum amount of compensation.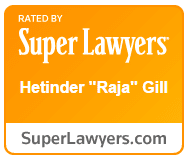 Our firm is dedicated to protecting you from settling for less. We can help you determine just how much your injury claim is worth and walk you step by step through the process in order to obtain those results. Our firm works with compassion, tenacity and aggression as we take on each case and we have obtained successful settlements and verdicts for many previous clients.
How Can Gill Law Group, PC Help You?
At the firm we are focused and driven to stand up for the rights of the injured who have been victimized by a negligent person or entity. Despite the details of your case, we stand ready to assist you in any way we can.
Our firm handles a myriad of personal injury claims including, but not limited to:
Types of Damages We Can Recover
In filing a personal injury claim we never want to settle for less than you deserve. We aim to recover compensation not only for past and present damages, but also for any future damages so that your family is financially secure despite any accident-related costs.
Some possible forms of compensation that we can seek out are:
Medical expenses
Ambulance costs
Surgery expenses
Any ongoing medical care
Costs for medical equipment
Pain and suffering
Loss of income
Loss of future wages
Loss of a companion
Less enjoyment of life
Experience Can Make a Difference –
(949) 681-9952
If you need an attorney for a personal injury case in Orange County, then it is time to hire a law firm that you can trust. At Gill Law Group, PC we will relentlessly pursue justice on your behalf. Be sure to contact our team immediately following your accident so that we can preserve any evidence to support your claim. Let us help you hold the negligent party accountable for the injuries and pain that they have caused.