Orange County Move Away Orders
Helping Parents Relocate with Children After Divorce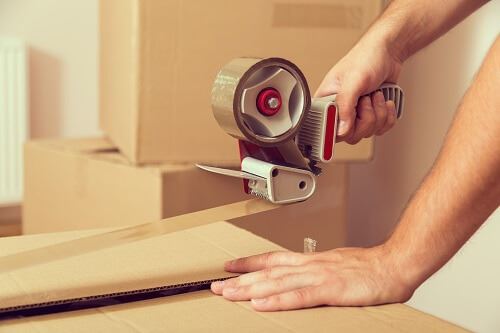 It is common for an individual to wish to relocate to a new area after a divorce or annulment. While moving to a new area can be seen as a fresh start towards a new beginning, it can also introduce certain complications in regards to child custody and visitation. If you are looking to move away with your child or are fearful that your child's other parent may attempt to do so, contact the attorneys at Gill Law Group, PC. Backed by years of proven legal experience and inclusion on the National Trial Lawyers: Top 40 Under 40 list, our advocates can protect your rights as a parent and maximize your chances of securing the outcome you desire.
We proudly offer complimentary initial case reviews to all who contact us for assistance. Schedule yours today.
An Overview of Relocation Cases in California
A "move away" case occurs when a parent with joint or sole custody of a child chooses to move to an area that is far enough away that it would affect the current custodial arrangement, requiring a modification to the existing custody and visitation order. Generally speaking, parents in California who have permanent sole physical custody are permitted to move away with their children unless the other parent is able to show that the move would in some way harm the children. If parents share physical custody and the non-moving parent does not want the child to move, the moving parent must be able to demonstrate to the courts that the move is in the best interests of the children.
How Do I Get a Move Away Order?
In order to obtain a move away order, you will need to file a request with the court to get permission to move with your child.
It is important to note that this issue solely revolves around whether or not the child leaves or stays – not the parent. The courts cannot prevent a parent from moving. Parents are required to pursue mediation and attempt to come to a mutual arrangement before a judge will issue a modification. If an agreement cannot be reached, a judge will decide on the parents' behalf.
The court's decision will be influenced by the following factors:
The age of the child
The distance of the move
The child's relationship with both parents
The relationship between the parents
The child's wishes, if of a suitable age
The reasons for the move
How Long Does It Take to Get a Move Away Order?
If you've already begun to make plans for your move, you may be wondering how long it will take for you to get approval to relocate with your child. The actual length of time for resolving your move away case will depend on whether or not you and your ex-spouse are able to come to an agreement outside of court. If you end up having to go to court your case could take several months to resolve.
The general timeline typically involves:
60-90 days until your first court hearing after filing the motion
90 days or more for your case evaluator to complete their report
A 30 day stay in which you must wait to move even after receiving your approval
Protect Your Rights to Your Children
At Gill Law Group, PC, we understand how important it is that you maintain an active presence in your child's life. Having earned unanimous praise from past clients and a highly-respected reputation within the legal community for our unmatched client satisfaction and skill, our team of lawyers can provide the "client first" service and strong advocacy you need during this time. With responsive communication and a dedication to keeping you informed and updated with all relevant developments in your case, we have what it takes to help you achieve your goals.
Discuss your move away case with us today – call (949) 681-9952.