Orange County Child Support Attorney
Helping You Get a Fair Child Support Order in Orange County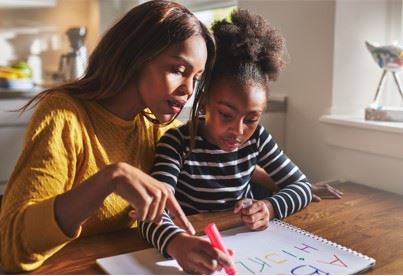 The Gill Law Group can help you seek child support from your child's other parent. The relationship between parents or lack thereof should not impact their well-being but, in many cases, a skilled and experienced Orange County child support attorney is needed to hold the other parent responsible for their share of the responsibility for your child.
The laws are centered on doing what is in the best interest of the child when a legal dispute involving child support arises. A judge must decide on how much child support is to be paid by one parent to the other. Parents cannot settle their child support disputes on their own, as any child custody or child support matters must be approved by the court. In Orange County, child support can be ordered by the court for one kid or multiple kids. These child support payments are made until the child reaches a certain age depending on certain conditions. These payments can be extended beyond such period based on the agreement between parents.
On This Page:
Calculating Child Support in California
Specific calculations for determining child support have been established by the State of California. This calculation is based on several factors like the number of children, parenting time allocated by each parent, tax filing status of each parent, net disposable income, etc. California's Agnos Minimum Child Support Standards Act requires non-custodial parents to furnish minimum amounts towards providing for the educational and medical needs of children.
If the court needs to calculate and decide your child support in Orange County, it will consider:
Number of children divorced parents share
Monthly income of both parents
Monthly alimony or child support paid by either parent from previous relationships
Monthly health insurance premium paid by each parent
Percent of time each parent has physical custody of children
Modifying / Enforcing Child Support
Have you experienced a significant change in circumstances, such as losing your job? If so, then you may be able to petition the court to modify your child support order. You may also be able to get your child support order modified if you are the custodial parent and your child's needs have significantly increased. You can also request a modification if the child support amount does not meet the existing guidelines. You need the right representation by your side to ensure that the modification is justified and is taken care of in the right manner.
You may also be able to ask the court to enforce a child support order if the non-custodial parent refuses to make their child support payments. Failure to pay child support can lead to adverse actions against the responsible party. Since child support is court-ordered, the court will hold them in contempt until they pay what is owed. Speak with a child support lawyer in Orange County today to learn more about your ability to modify or enforce child support.
Orange County Child Support FAQ
What Do Child Support Attorneys Do?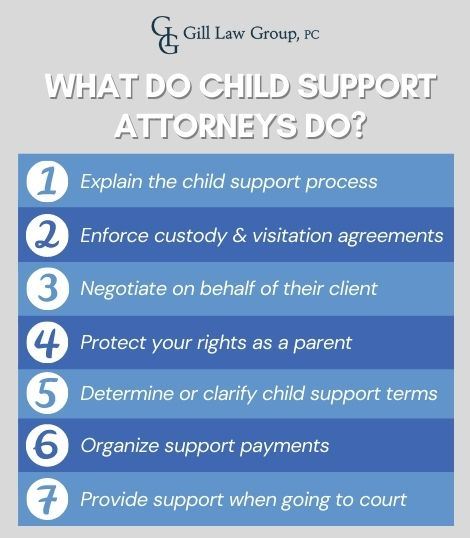 A California child support lawyer can do a multitude of different things, including:
Explain the child support process
Determine or clarify child support terms
Enforce custody agreements & visitation rights
Organize support payments
Negotiate on behalf of their client
Provide support when going to court
Protect your rights as a parent
Who Pays Child Support?
All parents owe a legal duty to provide their children with enough financial support to ensure they have essentials such as food, clothing, and shelter. The legal obligation of a parent to pay child support does not depend on whether they are divorced or not.
How Often Are Child Support Payments Made?
In California, for parents who are employed, they will be required to have their child support payments deducted from their paycheck. This may be either a monthly payment, or a bi-weekly payment depending on how often they are paid for work. In most cases, the frequency with which child support payments should be made will be determined by the judge.
How Long Does Child Support Last?
Typically, parents only have a duty to pay child support until the child reaches the age of 18. However, in certain situations, this duty may end before that age or after. For example, if a child is emancipated before they turn 18 or if they are physically or mentally incapacitated when they become 18, a parent's duty to pay child support ends or is extended, respectively.
What Does Child Support Cover?
Child support covers basic living needs, such as food, shelter, and clothing, as well as education and medical care. The amount of support depends on the specific needs of the child.
Can Custody or Visitation be Withheld for Unpaid Child Support?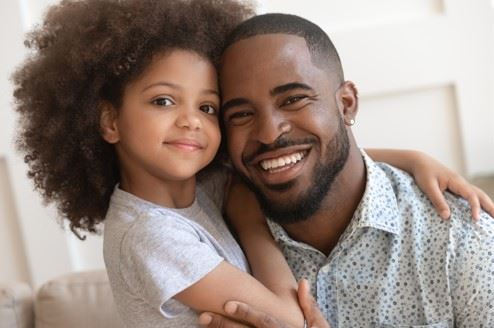 A parent may not withhold custody or prevent the other parent from exercising their valid visitation rights for failing to pay child support. A parent who does withhold custody or visitation may be liable for interfering with the other parent's valid custodial rights.
Can a Lawyer Help with Child Support Arrears?
Yes. Child support arrears is debt incurred when child support payments are not made. If you have failed to make child support payments an attorney can help you set up a payment plan or plan to pay off all debt at once. If you are on the other end and are awaiting child support payments, our attorney can help represent your case and fight to get you the child support you are owed.
Get the Legal Help You Need for Your Child Support Case
Going through a divorce can be challenging enough. This can easily get complicated when you add such factors as child support into the equation. Every case is different and deserves its own set of strategies and tactics. As your divorce lawyer, Attorney Raja Gill will personally meet with you and discuss your case. Mr. Gill will listen to the circumstances surrounding your case in detail to understand your goals, expectations, and concerns. He will then help you form an approach that will maximize your interests as they relate to finances, living arrangements, or child support and/or custody.
Mr. Gill makes it a priority to be upfront and openly discuss his legal opinion regarding your case to prevent any unpleasant surprises. We should be your first call if you are looking for a child support attorney in Orange County that you can count on for getting you the answers when you need them the most.
Call our office at (949) 681-9952 to set up a complimentary in-person consultation with an Orange County child support attorney.