Orange County Domestic Violence Restraining Orders Lawyers
Pursuing DVROs in California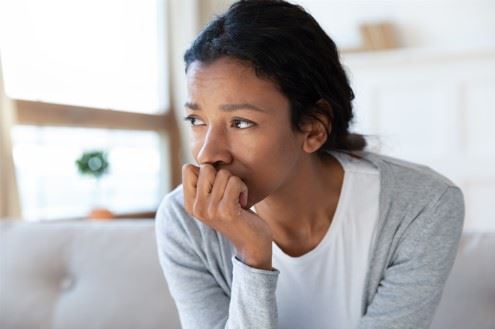 In California, if someone with whom you have a close relationship has abused or threatened to abuse you, you can seek a domestic violence restraining order (DVRO) to prevent future harm. DVROs can contain personal conduct, stay-away, and residence exclusion orders that place various restrictions and limitations on your abuser. For instance, they may be prohibited from contacting, calling, or harassing you. They could also be restrained from going to places where they know you, your relatives, or your children are likely to be. And they might also be directed to move out of your house, even if it's a shared residence.
Getting a California domestic violence restraining order can be complicated, as you must prove your case and follow certain court rules and procedures. At Gill Law Group, PC, we help victims of abuse in Orange County and the surrounding areas seek the protection they need. We provide individualized, one-on-one representation, and our founding attorney, Raja Gill, personally meets with every client we assist. Recognizing that this can be a challenging and emotional time for you, we will handle your case with sensitivity and care, protecting your best interests in this difficult matter.
For help with the California domestic violence restraining order process, please reach out to usat (949) 681-9952 today.
On This Page:
Emergency Protective Orders (EPOs)
If an officer responding to a domestic violence call believes that you are in immediate danger of continued harm, they can call a judge to request an emergency protective order (EPO). EPO judges are available 24/7, which means an officer can ask for the order at any time, night or day.
Once an EPO is granted, it takes effect right away. The order can direct the abuser to leave your home, stay away from you or other protected persons, and refrain from engaging in abusive conduct.
EPOs last only 7 days. Their purpose is to allow DV victims time to seek a temporary restraining order.
Temporary Restraining Orders (TROs)
Unlike EPOs, temporary restraining orders (TROs) are sought by victims of domestic violence abuse, not police officers. To pursue a TRO, you must complete paperwork, telling the judge about your situation and why you feel that a domestic violence protective order is warranted.
TROs are ex parte orders, meaning the abuser will not be present at a hearing and will have no input concerning whether the order should be issued. If the judge grants your request for a temporary restraining order, it will be valid for 20 to 25 days or until the hearing for a permanent order.
Permanent Restraining Order
A permanent restraining order can only be issued after you have attended a hearing to present your sides of the story. The judge will consider your testimony to determine if abuse has occurred and is likely to occur in the future.
If the judge decides in your favor, they will grant your request for a permanent restraining order that may be valid for up to 5 years.
Speak with One of Our DVRO Attorneys
At Gill Law Group, PC, our domestic violence restraining order lawyers in Orange County will be clear and upfront about your case and the processes involved in seeking protection from an abuser. We can compassionately guide you throughout and ensure that your situation is thoroughly explained.
To speak with a member of our team, please contact us at (949) 681-9952.