Temporary Restraining Orders in Orange County
Orange County Family Law Attorney –

(949) 681-9952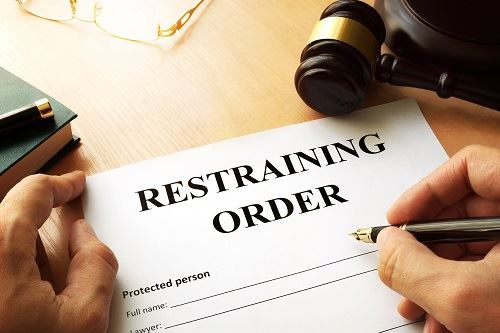 A temporary restraining order is meant to provide asylum from an abusive spouse or aggressive family member. For a matter so important that involves your health and wellbeing, do not take a gamble by trying to get through the filing process alone. With Gill Law Group, PC, our Orange County family law attorneys can guide you from start to finish, ensuring that no critical mistakes are made and you are given the temporary restraining order you require to feel safe again.
Initial consultation are complimentary – schedule yours today to learn more.
Purpose of Temporary Restraining Orders
An emergency restraining order can be used in a moment's notice when clear and present danger exists. A permanent restraining order can be issued through a court hearing when it becomes obvious that you and someone close to you cannot peacefully come into contact with one another. The purpose of a temporary restraining order is to find a middle ground and give you some time and space to clear your head and resolve disputes without having to worry about a potential eruption of violence. You do not need the restrained person present when filing for a temporary order of protection but you will need to attend a courtroom hearing if you later want it extended or made permanent.
People you can restrain with a temporary court order include:
Spouses and ex-spouse
Immediate family members
Roommates or people who lived with you in the past
Significant others, past or present
How can a temporary restraining order keep a person away from you? The answer depends greatly on your unique situation. Some people only need an order of protection to stop in-person meetings while others look to limit a variety of circumstances. Talk with your family law attorney to determine what should be the objectives of your temporary restraining order.
Your temporary restraining order could mandate that the restrained person:
Not contact you or your children in anyway without a court's permission
Not visit areas near your workplace, school, or home
Not possess or carry a loaded firearm
Not get within a certain number of feet from you
Domestic Violence Disputes Must Be Taken Seriously
Many people seek a temporary restraining order after domestic violence has already occurred. While this is unfortunate, it should not deter your from filing for your own order. The notion that it cannot help or that the "worst has already happened" is a dangerous one. Please care for yourself, your safety, and the wellbeing of those close to you by requesting a temporary restraining order as soon as you have reason to believe it is necessary.
Orange County Divorce Attorney Gill and the rest of our team here at Gill Law Group genuinely want to see you safe and sound. Feel complimentary to contact us at any time if you have questions about temporary restraining orders. While we do our best to address client issues in a timely manner, we are particularly aware of the urgency of a restraining order case and will attempt to give it priority whenever possible.