Orange County Dog Bite Attorney
Call
(949) 681-9952

to Begin Seeking Financial Compensation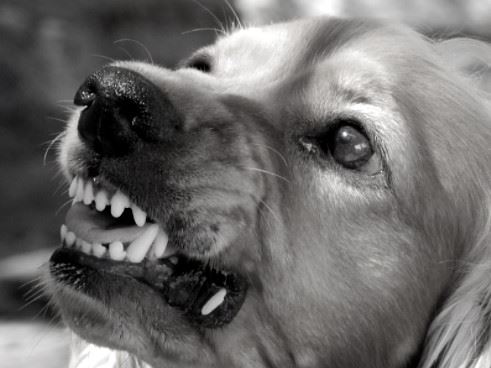 Dogs are mankind's best friend when they are tame. If they are not restrained or not properly raised, however, they can quickly become aggressive and dangerous. Virtually any breed can pose a threat to innocent people when a negligent owner fails to control their animal.
If you have been bitten by someone's dog, there are legal courses of action available to you. Contact an Orange County dog bite lawyer from Gill Law Group, PC today to start learning how you can pursue a fair settlement for your needless suffering.
High Recovery Costs Could Cripple Your Finances
Depending on the severity of the attack or the aggression of the animal, a dog bite injury can be debilitating. The elderly or the young are particularly at risk and may find themselves hospitalized after an attack. If you do not take legal action, you might be paying for recovery costs out-of-pocket.
Our team can help you win a beneficial settlement that could pay for your:
Emergency care
Medical bills
Rehabilitation costs
Wages missed as you recover
Dog Bite Liability in California
Success in your case rests on proving the owner's liability. In many dog bite cases, the attack occurs on the dog owner's property, leading to a premises liability issue. California is not a "one bite" state, meaning that no attacks are excused, no matter how calm and tranquil the animal might have been in the past. Under these laws, only a few circumstances will excuse the owner of partial responsibility, if not total.
When you have been bitten by a dog, you might have to prove that you were not:
Provoking the animal
Posing a threat of violence or injury
Trespassing
Aware the animal was dangerous
In cases where the owner of the dog is unclear, someone may still be held accountable. For example, if you were attacked in front of a storefront where a stray was loitering, the property owner or the manager may be found negligent for not calling animal control.
Are You Required to Report A Dog Bite In Orange County?
In some places you are not required to report a dog bite unless the animal is suspected to have rabies. However, because Orange County has been designated as a "rabies county" (meaning that rabies is somewhat prevalent among wildlife in that area), all dog bite victims are required to report the bite to Orange County Animal Care as soon as possible (OC Code 4-1-62). This allows animal specialists to quickly identify the dog and quarantine it until they can determine whether or not it has rabies.
To report your bite in Orange County you can either call (714) 796-6421 or fill out their report form and fax it to the number listed on the form.
Should You Sue After a Dog Bite?
In addition to expensive medical bills and recovery costs, there are several other reasons you should consider suing after a dog bite:
Forcing the dog owner to face legal action may encourage them to be more careful with the animal going forward and may protect other people from suffering the same attack
If the attack left you with a disability or with permanent scarring that you believe has affected your quality of life, you deserve more than just compensation for medical treatment
Let us help get you the justice you deserve! Contact Gill Law Group, PC today to find out how we can help.
How Long Do You Have to Sue for a Dog Bite?
In California, dog bite victims have up to 2 years after the date of the incident to file a dog bite claim against the dog's owner. You can find the California civil statute addressing this at California Civil Code 335.1.
However, there are some exceptions to this rule. For example, if you were under 18 years old at the time of the incident, you may be allowed to file a claim even after the statute of limitations has expired. If you are concerned that it may be too late to file a claim, contact our firm today to discuss your accident.
How Do You Know If a Dog Bite Is Serious?
There are several complications that can arise from a dog bite that could mean the bite is more serious than you first anticipated. This includes:
Infection - If a dog bite becomes infected this can lead to serious complications; signs of infection include redness, swelling, ongoing pain, drainage from the wound, difficulty moving, a warm sensation around the injury
Rabies - Rabies can be transferred from animals to humans in a bite, if you do not receive treatment for rabies, it can become fatal. Signs of rabies include: Headache, fever, weakness, itching or prickling around the bite zone.
Tetanus - Tetanus can also be transferred in a dog bite. If not treated, this infection can become very serious. Signs of tetanus infection include: Jaw cramping, stomach muscle spasms, muscle stiffness and difficulty swallowing.
Extreme blood loss - Sometimes wounds are so serious that the bleeding will not stop without medical attention. If your wound bleeds for more than 15 minutes after applying constant pressure to the wound, you should seek immediate medical help.
If you experience any of the above symptoms, you should seek medical attention immediately. While it is always best to get checked out by a doctor after any dog bite, the above symptoms are the most serious and should not be ignored.
Contact a Dog Bite Lawyer in Orange County for Help!
With a true dedication to the well-being of our clients, our Southern California personal injury attorneys at Gill Law Group, PC could be the right choice for your dog bite case. We have years of experience handling the most delicate of incidents and are fronted by a "Superb" Avvo Rated lead attorney to help you file your claim.
To make the entire process even more painless to you, we offer free case evaluations and work on contingency fees – you will not owe us a cent until we win you a settlement! Contact our dog bite attorneys in Orange County today – you have nothing to lose.
Related Reading: