Orange County Pedestrian Accident Attorney
Aggressive Legal Representation for Accident Victims in Orange County, California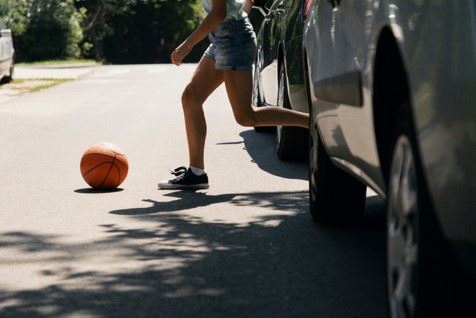 While most of us travel by car, all of us at one time or another spend time as pedestrians. As such, we are the most vulnerable of all traveler groups when it comes to accidents and injuries. Pedestrians lack the steel cage protection of those inside cars, trucks, vans, and other vehicles. With nothing to protect the body from an impact with a vehicle, another object, or the roadway, pedestrians are in danger of serious injuries and death in traffic accidents.
If you've been injured in a pedestrian accident, you may suffer severe or even catastrophic injuries requiring extensive medical care. You will likely be unable to work, sustain emotional trauma, and other disabilities. At Gill Law Group, P.C. we are dedicated to helping you recover the monetary compensation to which you are entitled when another's negligence or misconduct has caused your injuries and losses.
If you have been injured or a loved one has been killed in a pedestrian accident, our team of pedestrian accident attorneys in Orange County can help. Contact us today.
Our firm has a strong track record when it comes to personal injury law. We know how to deal with insurance companies who may not have your best interests at heart. As your legal advocate, we will aggressively build your claim, negotiate on your behalf at the settlement table, or take your claim to court should that be required.
California Pedestrian Accident Statistics
According to the National Highway Traffic Safety Administration, there were 6,205 car vs. pedestrian fatalities in 2019. 21% of these deaths were results of hit-and-run accidents. According to the Insurance Institute for Highway Safety, in that same year, 82% of pedestrian fatalities occurred in urban areas.
Statistics, in general, show that the likelihood of injury or death is dramatically increased in pedestrians based on the speed of the vehicle which strikes them. At 20 miles per hour or less, a pedestrian has only a five percent chance of being killed when struck by such a vehicle. When that speed is increased to 50 miles per hour, the fatality risk rises close to 100 percent.
2018 data collected by the California Office of Traffic Safety shows that over 14,000 pedestrians were injured in car vs. pedestrian accidents in California alone. Serious injuries can include:
Multiple broken bones
Internal injuries
Traumatic brain injuries
Spinal cord injuries
Such injuries can require extensive medical treatment, surgeries, physical therapy, and more.
How Much Compensation Can You Get for a Pedestrian Accident?
Like any personal injury claim, if you were injured in a pedestrian vs. vehicle accident you may be eligible to receive compensation for any of the following damages, depending on your injuries:
Lost income from missed work or decreased earning capability
Medical expenses including prescription medications, ongoing treatment, therapy, etc.
Pain and suffering or loss of enjoyment of life
If you are filing a wrongful death claim on behalf of a deceased loved one, you may be eligible to receive compensation for burial or funeral expenses, medical expenses, loss of financial support, loss of companionship, and more.
Call for a Complimentary Injury Case Evaluation
Getting strong legal representation is key in any personal injury or wrongful death claim to ensure that your case is handled in the most comprehensive and professional manner. Contact our firm to arrange for a free injury case consultation so that an Orange County pedestrian accident lawyer can evaluate your situation and advise you properly.
Contact a pedestrian accident lawyer in Orange County today by calling Gill Law Group, P.C. at (949) 681-9952